WE HAVE MOVED

"You mean, he's going to send us to another planet?"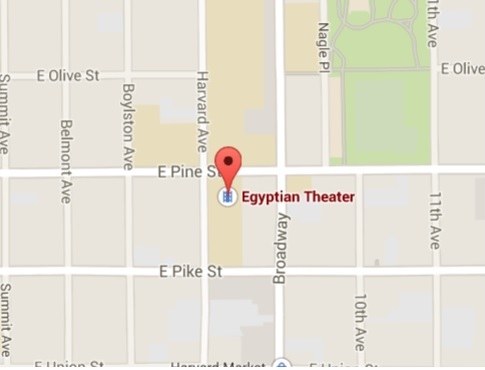 No, we're just going to send you out to Capitol Hill. The Egyptian Theater is located at 801 East Pine Street, Seattle, WA 98122 and can be reached by phone at (206)781-5755.

Tickets are $7 for SIFF members, $12 for non-members at the door.

Directions are easy:
From North I-5, take the Olive Way Exit (166), take the immediate right on to Melrose, then left on E Pine St. The theater will be on your right 1 block before Broadway

From South I-5, take the Eastlake Ave E Exit (166), bear right on to Stewart St., take the 2nd left on to Denny Way, right on to Melrose, then left on to E Pine St.

Bussing it? Metro has TONS of buses that service the area. Best to double check ahead of time though to make sure you can get home.

Celebrate Rocky Horror in all of it's glory! The Egyptian allows all of the madness that should come with the Rocky Horror experience, such as rice, toast, squirt guns (in moderation,) toilet paper, etc. Trannie packs (which include all of these items and more) are only $2, and are sold at the beginning of each show.

We love the Egyptian Theater. Please respect our Home Of Happiness by not aiming projectile objects at our screen.